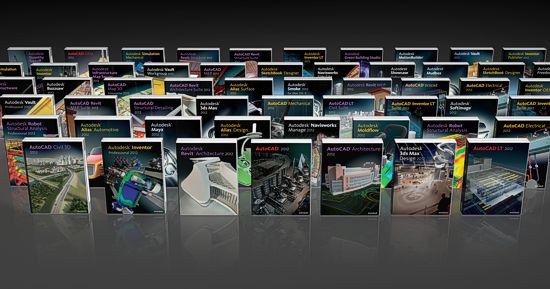 Autodesk 2015 Products Keygen is universal keygen specially designed for Autodesk 2015 whole series products, made by the famous X-Force Crack Team. Working for both Windows (32-bit & 64-bit) and Mac OS X.

AppNee will say "Thank you" to Osama.O in the name of us all who benefit from these resources at AppNee.


All the cracking methods are the same for any one Autodesk product you are using, such as AutoCAD 2015, 3ds Max 2015, Maya 2015… Below I will show you a more comprehensive, clear, readable and easier cracking tutorial with Text, Picture and Video, just take AuoCAD 2015 for example.


If it works and you think it is useful and helpful, please share this article to more friends who need it. This is the only what we hope you can do for us, thanks!




// How to crack //

Before cracking, make you satisfy the following condition:
A clear (have completely uninstalled any Autodesk product with specifically uninstall tool) or new Operation System (please refer to the following "// Related Links //")
Make sure you have turned off the UAC on Windows 7/8
Disable your network adapter (unplug the network cable or block with firewall – just in order to disable the online check)
Download and install your Autodesk 2015 product official trial installer from here
Use any one of these serials:
066-66666666
400-45454545
653-12354321
666-98989898
666-69696969
667-98989898
Use the products keys here
Finish the installation & restart Autodesk Product (agree the privacy statement)
Click on "Activate", then select the "Connect now and activate! (Recommended)" and directly click "Close". When seeing "Activation has not been completed. Are you sure you wish to cancel?", click "Yes". Finally click on the "Activate" once more
Select "I have an activation code from Autodesk"
Right click the keygen and select "Run as administrator"
Click on "Patch" (then you should see "Successfully patched!")
Copy the "Request code" from the 'Product License Activation Options' window, paste them into the keygen's "Request" field and press "Generate" to get the "Activation code"
Last, copy the generated activation code and paste them into the 'Product License Activation Options' window's blank fields (select the 1st and paste), then click "Next"


All done, your Autodesk product has been fully registered now, congratulations!
// Related Links //
How to remove all Autodesk products from a Windows system
How to perform a clean uninstall of an Autodesk product
How to Remove all Autodesk software products and make a clean installation